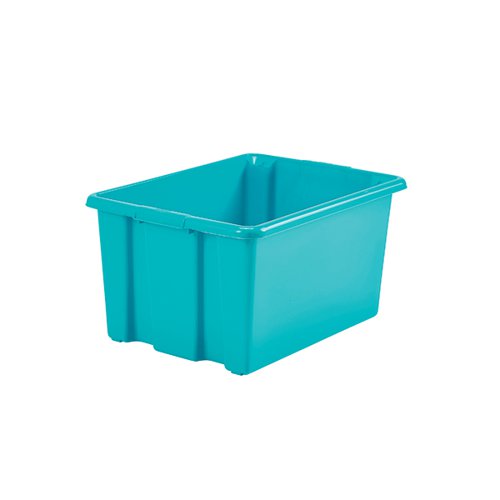 Out of Stock
Manufacturer Whatmore
Small Stack & Store storage box
Boxes can be stacked or nested together
Boxes can be stacked without lids by rotating the box by 180 degrees
Easy clean finish
Lids available separately
Capacity: 14L
Dimensions: 400 x 280 x 200mm
Colour: Teal
Show More
Description
This small Stack & Store storage box is perfect for storing and transporting a range of items. Suitable for stacking or nesting together, these boxes can be stacked without lids by rotating the box by 180 degrees. With an easy to clean finish, this practical, stackable box has the capacity of 14L. Lids available separately. Supplied in a Teal finish, measuring 400 x 280 x 200mm.
Specifications
Biodegradable Information
Hexavalent Chromium (ppm)
Delivery estimates:
Standard Delivery items despatched from Ireland:
1-3 business days
Standard Delivery items despatched from the UK:
2-5 business days
Furniture items (excluding Office Screens):
2-4 weeks
Office Screens:
3-4 weeks
Non-Standard delivery items dispatched from the UK:
2-6 weeks
Please Contact Us for additional delivery information specific to your order.