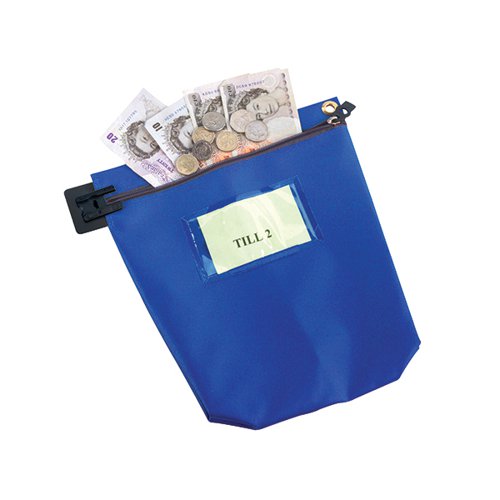 Tamper evident pouch for important mail
Made from durable PVC coated nylon
Heavyweight material for added longevity
Zip closure with locking device
Can be used with button security seals (available separately)
Includes internal entry address window and label patch
Seamless base for heavy loads
Size: W267 x D50 x H267mm
Colour: Blue
Show More
Description
For secure mailing of cash and important or sensitive documents, this bulk mailing pouch is made of heavyweight and durable PVC coated nylon and can be used in conjunction with button security seals for tamper evident mailing. The address window and label patch can only be accessed internally and the zip closure has a security locking device to prevent tampering in transit. The gusset expands to 50mm and has a seamless base to support heavy loads, for mailing larger and bulky items.
Specifications
Biodegradable Information
Pre Consumer Recycled Content
Delivery estimates:
Standard Delivery items despatched from Ireland:
1-3 business days
Standard Delivery items despatched from the UK:
2-5 business days
Furniture items (excluding Office Screens):
2-4 weeks
Office Screens:
3-4 weeks
Non-Standard delivery items dispatched from the UK:
2-6 weeks
Please Contact Us for additional delivery information specific to your order.